Ponta do Ouro is the most southerly point of Mozambique and borders South Africa. 
With world class diving and an array of accommodation options to choose from, it makes for a great next dive holiday option.
After spending some time in this beautiful area, we have hand picked some of our favourite places to stay and to explore. 
Interested in visiting Ponta do Ouro? Read on for more….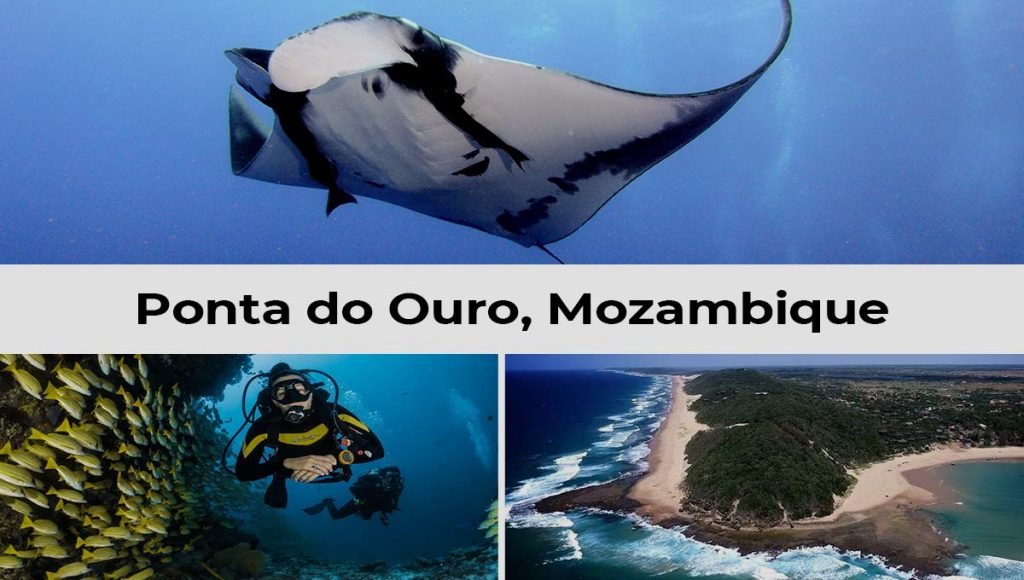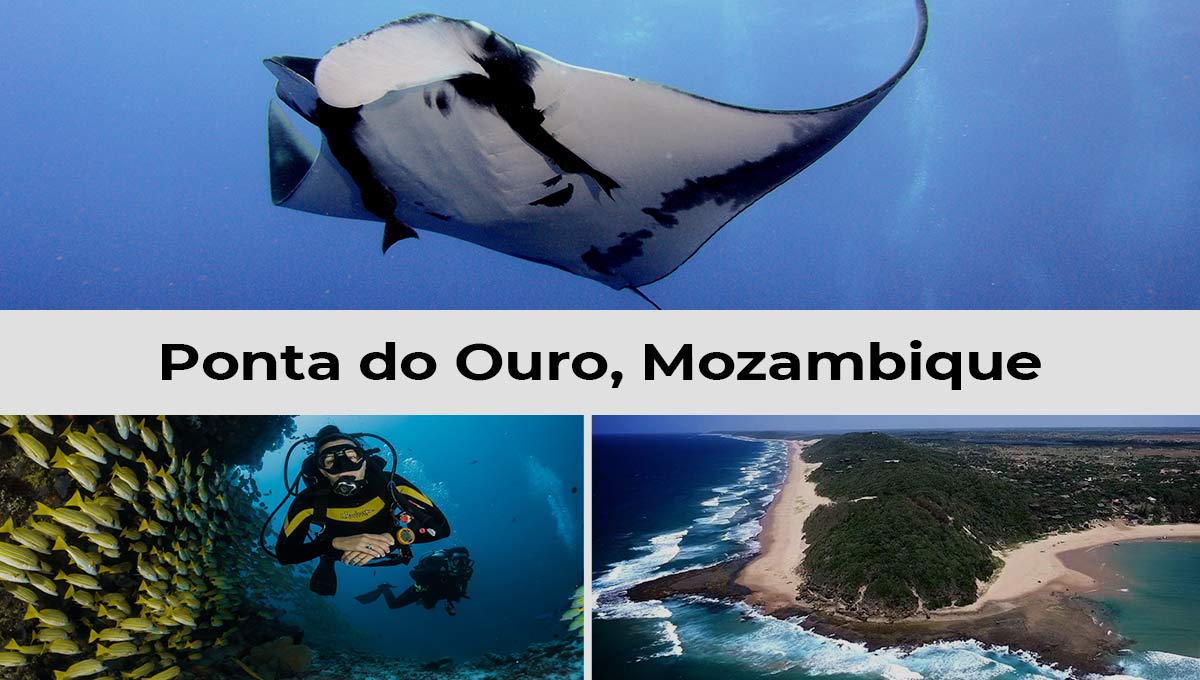 Ponta D'Ouro is an unspoilt diving destination that can be reached easily from South Africa (7hrs from JHB and only 4.5hrs from DBN).
Alternatively you can fly into Maputo, Mozambique with only a 1.5 hour transfer. 
Do you need a 4×4 to get to Ponta do Ouro?
A 4 x 4 for your next trip to Ponta do Ouro is not necessary.
There are well maintained tarred roads from both borders, Kosi Bay and Komatipoort to Ponta Do Ouro, therefore making it easily accessible. 
However, some roads within the town are sandy, but will still manage in a small car in most areas. 
For instance, when we personally travelled through Ponta do Ouro in a Kia Picanto, we had no issues at all. 
Have a look at our Vlog travelling Mozambique in a small car.
If you wish to go off the beaten track and explore, we would recommend traveling in a car with high clearance or a 4×4. 
Above all, everything is close by and walking distance. So all you need to do is get there. 
Is Ponta do Ouro safe?
Yes, it is. You can walk around throughout the day and at night.
The crime that occurs are more petty crime, but make sure your vehicles are locked and not to leave anything lying around.
However, to be extra safe at night I would suggest walking around in a group instead.
How far is Ponta do Ouro from the Kosi Bay & Komatipoort border?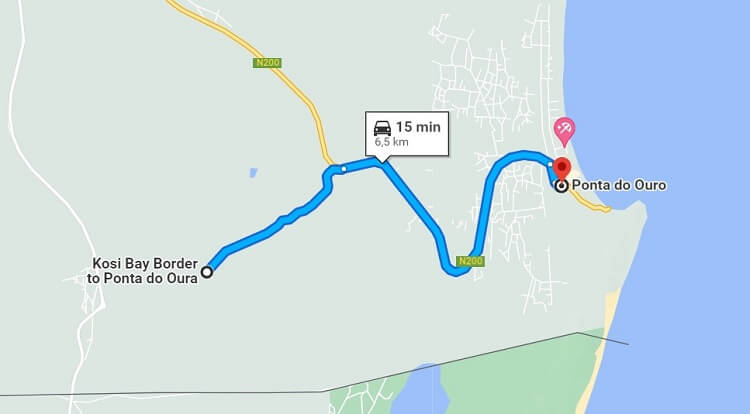 From the Kosi Bay border it takes around 15 minutes to get to Ponta do Ouro and is tarred road until you enter into the town. There after good sandy roads to most accommodation and restaurants. 
It takes around 3 hours to get to Ponta do Ouro from the Komatipoort border and is also tarred road.
Once in the town everything is situated close together so getting from one place to another is quick and most of the time you can do it on foot. 
Even though it is a beautiful drive from both borders, make sure you stick to speed limits provided, because there are a lot of police stationed all around.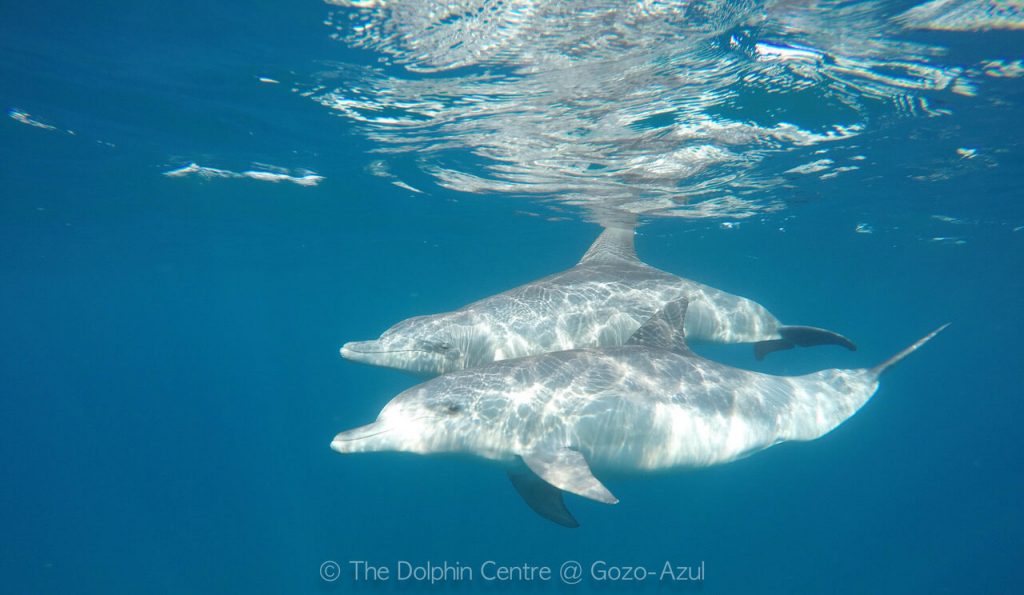 With around 21 different dive sites to explore, diving Ponta do Ouro and Ponta Malongane has so much to offer! 
All dive sites are accessed via Zodiac / Rubber duck boats and works best for the beach launches and to navigate through the surf. 
Dive sites ranges from a max depth of 14m to 55m and are all unique in their own ways to suit all levels of divers. 
Water temperature normally ranges from 22 – 28 degrees and visibility ranges between 15m-30m. 
In short, this is a healthy reef structure and houses an array of marine life. 
Marine sightings include:
Sharks: reef sharks, bull sharks, tiger sharks,
Rays: Devil rays, Manta rays (both Oceanic and Reef), eagle rays, bull rays, sting rays, round ribbon tail rays and whiprays.
Schooling of game fish,
Schooling of reef fish,
Nudi branch's
Turtles,
Eels & moray eels,
and Octopus and many more…
Dive and Snorkel operators
This stunning dive center is easily accessible from most accommodation options.
Thee staff are super helpful, friendly and go the extra mile to ensure you have the best diving experience.
Above all, they are a PADI 5-star Instructor Development Center that offer all PADI Diving courses from recreational to professional.
Some facilities include:
Bathrooms and warm showers onsite,
Towels,
Wash bays for equipment,
Onsite bar (50 bar)
Couches / outside lounge area.
As a fully licensed operator, this is THE ULTIMATE dolphin snorkel experience!
Their guides and staff are extremely knowledgeable with an immense passions for these tours. 
Their responsible & safe way on how to approach them, certainly provides a great experience. 
They are located on the same property as Gozo Azul and is a must do for all ocean enthusiasts! 
Accommodation in Ponta Do Ouro
Here is a short list of our favorite & most booked options.
Casa Ponta / Planet Scuba 
Full coffee station
Pool, small intimate bar overlooking ocean
Restaurant onsite,
Good WIFI
Rooms: aircon, shower, charger adaptors.
Planet scuba self-catering house
Located next to Casa Ponta / Planet Scuba
Make use of Casa Ponta / Planet Scubas restaurant and bar,
Fully equipped kitchen,
Pool,
Barbeque / Braai area,
Outside entertainment area,
5 bedrooms
Seaview house
Need a 4 x 4 to get to,
Two levels to the house (each identical to the other),
Big fridge and additional freezer,
Fully equipped kitchen,
Coffee pods & blender,
4 bedrooms (sleeps 8 people) per unit. (8 bedrooms total),
Braai / barbeque area,
Towels,
Aircon,
No WIFI,
Pool onsite,
Secure parking.
Still haven't found an accommodation option that suits you?
Ponta Do Ouro in a nutshell...
In conclusion, Ponta Do Ouro does not only have un-spoilt diving and great accommodation, but also very easily accessible.
If you are stuck and not sure where to start planning, don't worry! Get in touch with one of our Mozambique travel experts to custom design a package to suit your exact needs.
From accommodation, diving packages, scuba courses and ocean safaris to even your flight and transfers! We plan, You Dive!
Or alternatively have a look at some of our custom built packages.
Want to experience Ponta?