Umkomaas really has a lot of places to explore and definitely well worth adding a few non diving days onto your next dive holiday!
The south coast is such a beautiful stretch of beach front and with that has lots of outdoor, active activities for everyone and anyone to enjoy!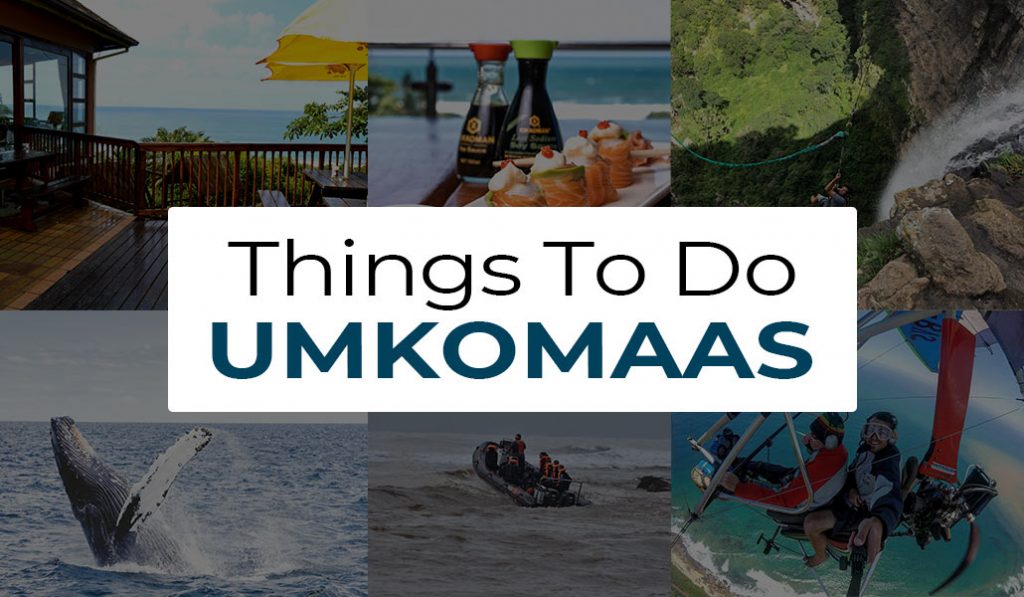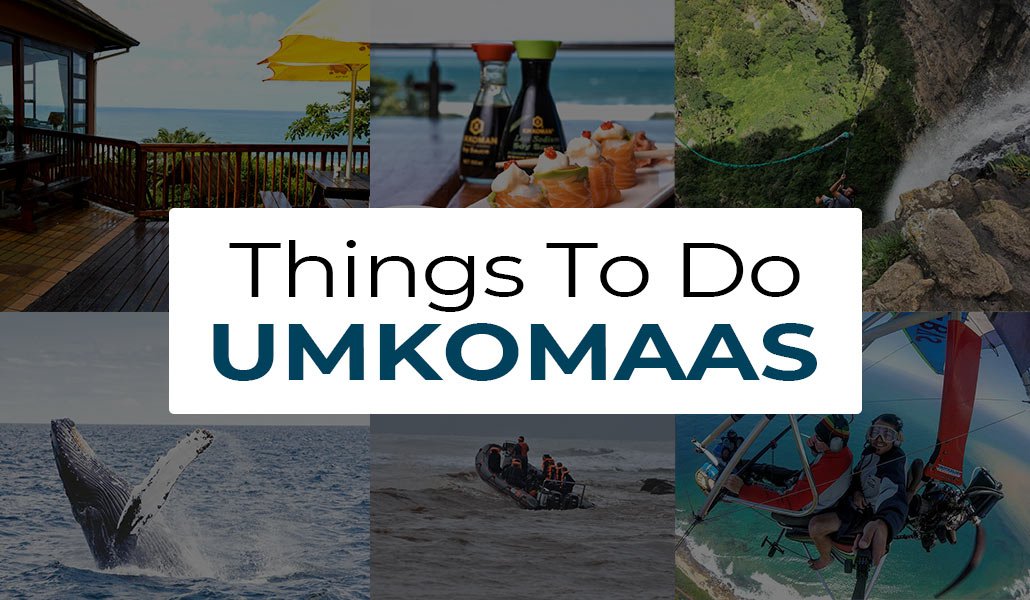 Outdoor Activities In Umkomaas area
Umkomaas is a small town with a big diving scene! With multiple dive centers and resorts in this small town it offers an array of diving activities to suit any ocean enthusiast.
The dive centers / resorts in Umkomaas dive an incredible reef system called Aliwal Shoal, a world-renowned reef that houses a huge amount of life.  
Shark Cage Diving & Snorkeling
One of the main diving attractions in Umkomaas is the shark diving. A great activity to do for divers and non-divers to enjoy! 
Here is your chance at experiencing up to 40 sharks swimming around you while being in the safety of a South African Maritime Safety Authority approved stainless steel cage.  
If you are a certified diver and comfortable snorkeler, the more popular option is to experience the thrill of diving with up to 40 sharks without a cage! 
If you would like to book a Cage Shark Diving Experience view Aliwal Dive Center, which is the only operator to offer Cage Diving in Umkomaas.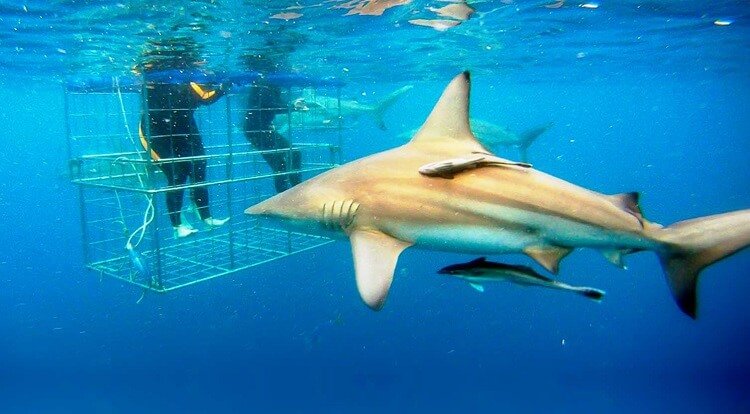 Walking distance from most of the dive centers / resorts is Umkomaas beach front!
This stretch of beach is popular for fishing, surfing, and great for those wanting to enjoy a beach day out in the sun!
There are rocks along the shore, so you need to be careful where you swim, that being said at low tide the rock pools are lovely to go explore.  
Please note: All directions are provided to save you some time and are sourced from Google Maps. Double check any directions before solely following it.
Microlight Flight Over Umkomaas
World of Wings Flight School, which is locate in Craigieburn, is a great activity to do with the whole dive tribe; families, couples and groups.
Experience the beautiful scenery along the south coast from a bird's perspective! Everything from the beautiful wild beach stretches to the small coastal towns of Umkomaas, Scottburgh and Clansthal.
Keep an eye out for some wildlife sightings, especially during Humpback Whale season.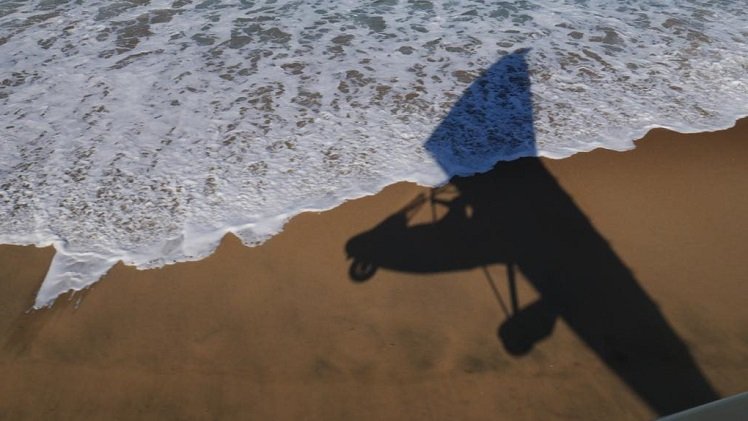 TC Robertson Nature Reserve
A great place for a nature hikes, walks and picnics. This 60-hector nature reserve is a green haven for over 180 difference species of birds, so bring along your bird books and binoculars. Other wildlife you can spot are the blue and grey duiker, buck, mongoose, monkeys, and lots of butterflies. This nature reserve sits 5 minutes from Umkomaas, going towards Scottburgh.
There are an array of activities for you and your dive buddies to do. This center started to farm the Nile Crocodile, but is now purely for tourism, education and conservation of different reptile and bird species. 
Activities include:
Crocodile talks & feeds; Learn everything there is to know about crocodiles, and even get to handle the little crocodiles afterwards! Every Tuesday to Sunday 11am-3pm.
Animal farm: A great activity to do with the family. The little animals are super friendly and love interacting! Animals include: rabbits, tortoises, goats, pigs and guinea pigs.
Birds; Attention all birders! With over 200 bird species around the center, some special sightings include Palm nut vulture and African White Pelican.
Snakes: Partake in a snake demonstration to learn more on these beautiful creatures.
Fish Eagle Café on site; this restaurant is open from 8am to 4:30pm daily and has a beautiful view of the ocean.
Oribi Gorge Nature Reserve
This has got to be one of KZN's most beautiful nature reserves, with LOTS to do! It is located 1h 15min from Umkomaas area and sits at the head of a river gorge with green dense bush and forestry. 
This with the view of the Umzimkulwana River Gorge, it is a nature lovers paradise! There is a number of wildlife that you can spot in the reserve, everything from birds to the occasional leopard! 
Activities to do in Oribi Gorge Nature Reserve: 
Picnic spots: there are several stunning picnic spots so pack your picnic baskets and blankets. It is recommended to not drink from or swim in the river.
Walks & Hikes through the park.
The Gorge Swing; a must to for all the thrill seekers! This swing is situated at the top of Lehr's Waterfall and is the highest swing of its kind in the world.
Other activities include, water rafting, paintball, abseiling, slides and the suspension bridge.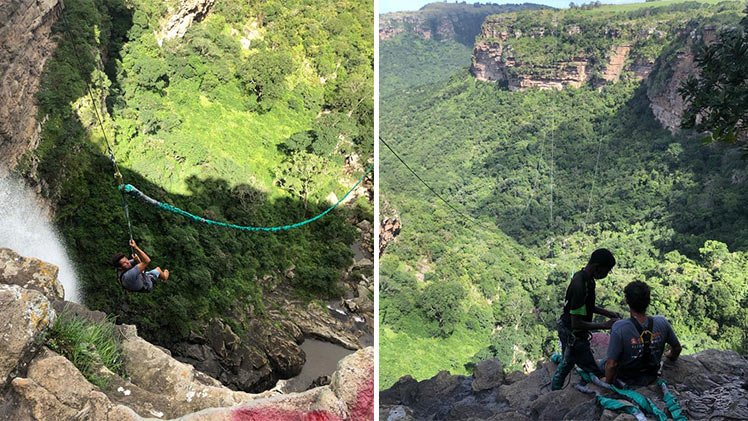 Scottburgh main beach has a great learning wave for those who want to learn how to surf.
For the more experienced / advanced surfers there is a great point break and are a few great restaurants on the beach front to satisfy your post surf hunger!
Calling all coffee addicts!
 The farm offers coffee tasting from a range of freshly roasted beaver creek coffee and other coffees from around the world. The farm offers daily tours of the estate as to how they create the perfect cup of joe!
The estate is open from 8am to 4pm every day. The daily tour starts at 12 which you will need to book to secure your spot. It Is located 1h 18min from Umkomaas area.
Best Restaurant's in the Umkomaas & Scottburgh Area
This restaurant / bar offers a wide variety of food options; everything from Burgers to Sushi! Enjoy your meal and drinks with a view of the ocean.

Enzo's Pizzeria in Umkomaas
The BEST pizza on the South Coast! Their menu consists of lots of yummy Italian food options – all amazing! There are two branches, one in Scottburgh (the main branch) and a smaller branch in Umkomaas.
A fast food restaurant which offers seafood and burger takeaway options.
They do have a sit-down area that they service called Manta Point, which is a restaurant bar has a pool table and is located next to The Fishy Tail take away restaurant on the main street of Umkomaas.
East Coast Brewery Company
The brewery is only open on Friday 12am-10pm and Sunday 11am-6pm. They offer their signature beers on tap, as well as a gin option. They offer yummy pizzas to snack on while enjoying some live music. 
Blue Ocean Restaurant On The Deck
A wood fire pizza oven, cold beers and the occasional live music makes for a great atmosphere.
Situated on the main street in Umkomaas it is a lovely spot to enjoy the ocean view from the deck while sipping on an ice cold beer, glass of wine or other choice of refreshment.
Annd that is Umkomaas in a nut shell!
A destination suited for snorkelers, scuba divers, freedivers, surfers, or for those who want to try something new….leave it to us to plan your next Umkomaas getaway!
Feel free to get in touch with our travel agents or visit our FAQ page.
Want to experience Umkomaas?