The Easiest Way To Book Your Next Diving Holiday
Here are some of our favorite destinations!
Experience The Annual Sardine Run in South Africa
An annual phenomenon that takes place in South Africa during June and July, that will thrill any ocean enthusiast! Experience this event in 2023!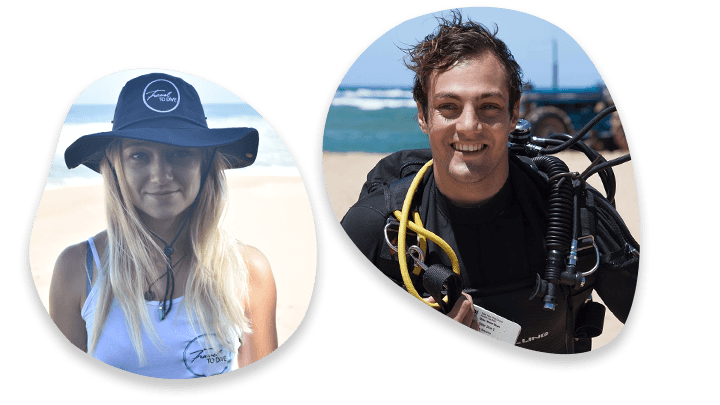 Meet The Founders
Proudly founded by Manie and Shannon, two enthusiastic and passionate PADI Staff Dive Instructors from South Africa.

Travel To Dive was started to offer an ease of mind booking experience and to provide first hand experience on all dive destinations, dive sites and all the logistics. Not only are we super passionate about each destination, but we have visited and dived each personally.

Our mission is to find more great diving destinations for you and your dive buddies to explore.
"Travel to Dive offer a phenomenal service. They are friendly, professional, helpful and efficient."